Latest Features
The Pittsburgh Steelers have long maintained a sizeable global following. Ryan Huzjak, their vice-president of sales and marketing, tells SportBusiness how they are now using social media to engage with, grow, and monetise that audience.
China's unique platforms – an introduction to the Chinese social media landscape...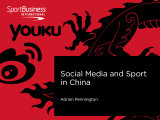 Flip through the full report using our on-screen page-turner application.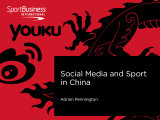 Mailman Sport, SportBusiness International's partner on this report, outlines the social media landscape in China, with a summary of the top platforms and user behaviour patterns.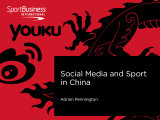 Social networking has evolved differently in the middle kingdom than in Western societies. Forget the classic Western sites such as Facebook, Twitter or YouTube. These established networks have not been able to successfully expand in China due to strict state censorship. Being protected by this powerful barrier and without the influence of Western firms, localised networks have developed for the Chinese market.
The New England Patriots have become the leading National Football League side on digital media in China
Chinese sports marketing agency Mailman Group has today (Wednesday) secured new investment from the WeCapital and WeSai divisions of online ticketing company WePiao.